Highly Cited Papers
Over the years, IGBB scientists have gained a reputation for publishing papers that are widely cited. Information regarding the 100 most highly cited papers authored/co-authored by IGBB employees, faculty fellows, and affiliates is presented below. Citation values are from Scopus. For a particular IGBB fellow/affiliate/staff member, only those papers published while at MS State are included.
Page 1 of 9
The Sorghum bicolor genome and the diversification of grasses


Gene Ontology Consortium: going forward


IGBB Authors:
Shane C. Burgess, Teresia J. Buza, Catherine R. Gresham, Fiona M. McCarthy, Lakshmi Pillai
The genome sequence of taurine cattle: a window to ruminant biology and evolution


IGBB Authors:
Erdogan Memili, Nelida Rodriguez-Osorio
Whole-genome analyses resolve early branches in the tree of life of modern birds


Butterfly genome reveals promiscuous exchange of mimicry adaptations among species


IGBB Authors:
Brian A. Counterman, David A. Ray
Repeated polyploidization of Gossypium genomes and the evolution of spinnable cotton fibres


IGBB Authors:
Daniel G. Peterson, Kurt C. Showmaker, William S. Sanders
The Gene Ontology project in 2008


IGBB Authors:
Shane C. Burgess, Fiona M. McCarthy
Sequencing of allotetraploid cotton (Gossypium hirsutum L. acc. TM-1) provides a resource for fiber improvement


Gene ontology annotations and resources


IGBB Authors:
Susan M. Bridges, Shane C. Burgess, Teresia J. Buza, Fiona M. McCarthy, Lakshmi Pillai
The genome of the green anole lizard and a comparative analysis with birds and mammals


IGBB Authors:
David A. Ray, Jeremy D. Smith
Comparative genomics reveals insights into avian genome evolution and adaptation


IGBB Authors:
Federico G. Hoffmann, David A. Ray
FLOWERING LOCUS T duplication coordinates reproductive and vegetative growth in perennial poplar


IGBB Authors:
Chuan-Yu Hsu, Joshua P. Adams, Dawn S. Luthe, Cetin Yuceer
Page 1 of 9

Topic:
Avian malaria & its vectors

IGBB Scientists:
Diana Outlaw

Funding:
IGBB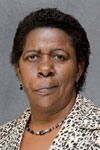 Dr. Margaret L.
Khaitsa
Professor
CVM Pathobiology & Population Medicine
IGBB Affiliate
email
(662) 325-1365
website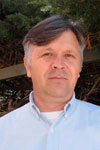 Charles A. Thrash (Adam)
Research Associate II
BIOCOMPUTING
email
n/a
Knoxville, TN
The IGBB is supported, in part, by the following units: