High Impact Research
Over the years, IGBB scientists have gained a reputation for publishing papers that are widely cited. Below are papers that are (a) authored/co-authored by an IGBB employee, faculty fellow, or affiliate and (b) fall within the top ten percent of scientific publications with regard to citation impact. Citation benchmarking values are from Scopus. Papers in the 99th percentile are in the top 1% globally. Citation benchmarking takes into account the date of publication, the document type, and discipline-specific factors. For a particular IGBB fellow/affiliate/staff member, only those papers published while at MS State are included. The list below is updated periodically.
Page 1 of 9
The Sorghum bicolor genome and the diversification of grasses


Gene Ontology Consortium: going forward


IGBB Authors:
Shane C. Burgess, Teresia J. Buza, Catherine R. Gresham, Fiona M. McCarthy, Lakshmi Pillai
The genome sequence of taurine cattle: a window to ruminant biology and evolution


IGBB Authors:
Erdogan Memili, Nelida Rodriguez-Osorio
Whole-genome analyses resolve early branches in the tree of life of modern birds


Butterfly genome reveals promiscuous exchange of mimicry adaptations among species


IGBB Authors:
Brian A. Counterman, David A. Ray
Repeated polyploidization of Gossypium genomes and the evolution of spinnable cotton fibres


IGBB Authors:
Daniel G. Peterson, Kurt C. Showmaker, William S. Sanders
The Gene Ontology project in 2008


IGBB Authors:
Shane C. Burgess, Fiona M. McCarthy
Sequencing of allotetraploid cotton (Gossypium hirsutum L. acc. TM-1) provides a resource for fiber improvement


Gene ontology annotations and resources


IGBB Authors:
Susan M. Bridges, Shane C. Burgess, Teresia J. Buza, Fiona M. McCarthy, Lakshmi Pillai
The genome of the green anole lizard and a comparative analysis with birds and mammals


IGBB Authors:
David A. Ray, Jeremy D. Smith
Comparative genomics reveals insights into avian genome evolution and adaptation


IGBB Authors:
Federico G. Hoffmann, David A. Ray
FLOWERING LOCUS T duplication coordinates reproductive and vegetative growth in perennial poplar


IGBB Authors:
Chuan-Yu Hsu, Joshua P. Adams, Dawn S. Luthe, Cetin Yuceer
Page 1 of 9
Michelle Latham
Accounting Assistant
PURCHASING
email
(662) 325-4075

Topic:
Aspergillus resistance in maize (metabolomics)

IGBB Scientists:
Tibor Pechan
Olga Pechanova

Funding:
USDA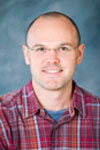 Dr. Matthew W.
Brown
Assistant Professor
Biological Sciences
IGBB Fellow
email
(662) 325-2406
website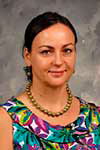 Dr. Terezie
Tolar-Peterson
Assistant Professor
Food Science, Nutrition & Health Promotion
IGBB Affiliate
email
(662) 325-5902
website
Dr. Chuan-Yu Hsu (Sue)
Senior Research Associate
GENOMICS LEAD
email
(662) 325-9511
Pace 121
The IGBB is supported, in part, by the following units: