High Impact Research
Over the years, IGBB scientists have gained a reputation for publishing papers that are widely cited. Below are papers that are (a) authored/co-authored by an IGBB employee, faculty fellow, or affiliate and (b) fall within the top ten percent of scientific publications with regard to citation impact. Citation benchmarking values are from Scopus. Papers in the 99th percentile are in the top 1% globally. Citation benchmarking takes into account the date of publication, the document type, and discipline-specific factors. For a particular IGBB fellow/affiliate/staff member, only those papers published while at MS State are included. The list below is updated periodically.
Page 1 of 9
The Sorghum bicolor genome and the diversification of grasses


IGBB Authors:
Daniel G. Peterson
Butterfly genome reveals promiscuous exchange of mimicry adaptations among species


IGBB Authors:
Brian A. Counterman, David A. Ray
Repeated polyploidization of Gossypium genomes and the evolution of spinnable cotton fibres


IGBB Authors:
Daniel G. Peterson, Kurt C. Showmaker, William S. Sanders
The genome of the green anole lizard and a comparative analysis with birds and mammals


IGBB Authors:
David A. Ray, Jeremy D. Smith
Sequencing of allotetraploid cotton (Gossypium hirsutum L. acc. TM-1) provides a resource for fiber improvement


IGBB Authors:
Daniel G. Peterson
Multi-platform assessment of transcriptome profiling using RNA-seq in the ABRF next-generation sequencing study


IGBB Authors:
Natàlia Garcia-Reyero
Whole-genome analyses resolve early branches in the tree of life of modern birds


IGBB Authors:
David A. Ray
Comparative genomics reveals insights into avian genome evolution and adaptation


IGBB Authors:
Federico G. Hoffmann, David A. Ray
Three crocodilian genomes reveal ancestral patterns of evolution among archosaurs


IGBB Authors:
Federico G. Hoffmann, Christine Lavoie, Fiona M. McCarthy, Daniel G. Peterson, Roy N. Platt, Meganathan P. Ramakodi, David A. Ray
Optix drives the repeated convergent evolution of butterfly wing pattern mimicry


IGBB Authors:
Brian A. Counterman
Bacterial protection of beetle-fungus mutualism


IGBB Authors:
Cetin Yuceer
The genome sequence of taurine cattle: a window to ruminant biology and evolution


IGBB Authors:
Erdogan Memili, Nelida Rodriguez-Osorio
Page 1 of 9
Linda White
GRI Admin. Assistant II
SCHEDULING FOR PETERSON
email
(662) 325-9611
Portera A126

Topic:
Asian lady beetle genomics & proteomics

IGBB Scientists:
Selene Perales
Tibor Pechan
Olga Pechanova
Daniel Peterson

Funding:
USDA & IGBB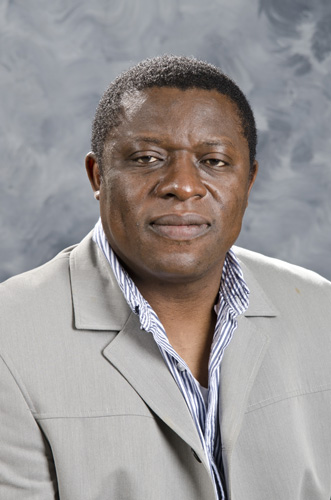 Dr. Jean M.N.
Feugang
Assistant Research Professor
Animal & Dairy Sciences
IGBB Affiliate
email
(662) 325-7567
website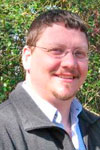 Dr. Nina Aboughanem
Assistant Research Professor
FACULTY
email
(662) 325-7480
Clay Lyle 156
The IGBB is supported, in part, by the following units: