All Fields Required Unless Otherwise Stated
After registering, your account on the IGBB system will be ready to use. By default, you will be identified as an external user (non-MSU Employee). If you are an MSU employee and you are interested in purchasing services from IGBB, your account type can be updated by IGBB personnel.

Topic:
Gymnosperm genomics

IGBB Scientists:
Jeffrey Dean
Daniel Peterson

Funding:
NSF, IGBB, & BCH-EPP

Multiple waves of recent DNA transposon activity in the bat, Myotis lucifugus
IGBB Authors:
David A. Ray, Heidi J. Pagan, Jeremy D. Smith
PUBLICATION YEAR:
2008
IMPACT FACTOR:
13.852
TIMES CITED (as of August 10, 2017):
80
CITATION PERCENTILE:
92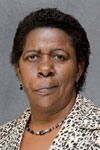 Dr. Margaret L.
Khaitsa
Professor
CVM Pathobiology & Population Medicine
IGBB Affiliate
email
(662) 325-1365
website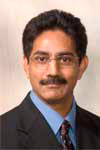 Dr. Ramakrishna (Rama)
Nannapaneni
Associate Research Professor
Food Science, Nutrition & Health Promotion
IGBB Affiliate
email
(662) 325-7697
website
Dr. Nina Aboughanem
Assistant Research Professor
FACULTY
email
(662) 325-7480
Clay Lyle 156
The IGBB is supported, in part, by the following units: