All Fields Required Unless Otherwise Stated
After registering, your account on the IGBB system will be ready to use. By default, you will be identified as an external user (non-MSU Employee). If you are an MSU employee and you are interested in purchasing services from IGBB, your account type can be updated by IGBB personnel.

Topic:
Aspergillus resistance in maize (metabolomics)

IGBB Scientists:
Tibor Pechan
Olga Pechanova

Funding:
USDA

Evolution of genome size and complexity in Pinus
IGBB Authors:
Daniel G. Peterson, Zenaida V. Magbanua
PUBLICATION YEAR:
2009
IMPACT FACTOR:
3.534
TIMES CITED (as of August 10, 2017):
85
CITATION PERCENTILE:
96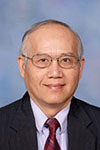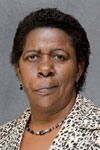 Dr. Margaret L.
Khaitsa
Professor
CVM Pathobiology & Population Medicine
IGBB Affiliate
email
(662) 325-1365
website
Dr. Nina Aboughanem
Assistant Research Professor
FACULTY
email
(662) 325-7480
Clay Lyle 156
The IGBB is supported, in part, by the following units: