All Fields Required Unless Otherwise Stated
After registering, your account on the IGBB system will be ready to use. By default, you will be identified as an external user (non-MSU Employee). If you are an MSU employee and you are interested in purchasing services from IGBB, your account type can be updated by IGBB personnel.

Topic:
Molecular ecology of wood degradation

IGBB Scientists:
John Riggins

Funding:
Various sources

Adverse outcome pathway (AOP) development I: Strategies and principles
IGBB Authors:
Natàlia Garcia-Reyero
PUBLICATION YEAR:
2014
IMPACT FACTOR:
5.023
CITATION COUNT:
334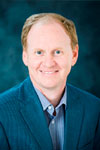 Dr. Angus
Dawe
Professor & Head
Biological Sciences
IGBB Affiliate
email
(662) 325-7577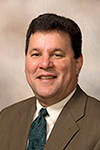 Dr. Juan L.
Silva
Professor
Food Science, Nutrition & Health Promotion
IGBB Affiliate
email
(662) 325-3200
website
Dr. Daniel G. Peterson (Dan)
Director & Professor
DIRECTOR
email
(662) 325-2747
Portera 131A
The IGBB is supported, in part, by the following units: