All Fields Required Unless Otherwise Stated
After registering, your account on the IGBB system will be ready to use. By default, you will be identified as an external user (non-MSU Employee). If you are an MSU employee and you are interested in purchasing services from IGBB, your account type can be updated by IGBB personnel.

Topic:
Rapid identification of bacterial cotton blight

IGBB Scientists:
Shien Lu
Daniel Peterson

Funding:
Cotton Incorporated, USDA, & IGBB

Multi-platform assessment of transcriptome profiling using RNA-seq in the ABRF next-generation sequencing study
IGBB Authors:
Natàlia Garcia-Reyero
PUBLICATION YEAR:
2014
IMPACT FACTOR:
25.478
CITATION COUNT:
117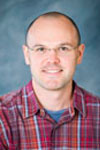 Dr. Matthew W.
Brown
Assistant Professor
Biological Sciences
IGBB Fellow
email
(662) 325-2406
website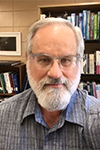 Dr. William
Kingery
Professor
Plant & Soil Sciences
IGBB Affiliate
email
(662) 325-2311
website
Selene G. Perales
Graduate Research Assistant
GRAD STUDENT
email
(662) 325-0532
Pace 115
The IGBB is supported, in part, by the following units: