All Fields Required Unless Otherwise Stated
After registering, your account on the IGBB system will be ready to use. By default, you will be identified as an external user (non-MSU Employee). If you are an MSU employee and you are interested in purchasing services from IGBB, your account type can be updated by IGBB personnel.

Topic:
Tick genomics

IGBB Scientists:
Daniel Peterson

Funding:
USDA & IGBB

The genome of the green anole lizard and a comparative analysis with birds and mammals
IGBB Authors:
David A. Ray, Jeremy D. Smith
PUBLICATION YEAR:
2011
IMPACT FACTOR:
22.789
CITATION COUNT:
378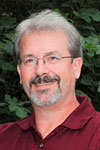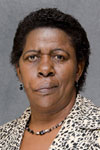 Dr. Margaret L.
Khaitsa
Professor
CVM Pathobiology & Population Medicine
IGBB Affiliate
email
(662) 325-1365
website
Dr. Charles A. Thrash (Adam)
Research Associate II
BIOCOMPUTING
email
n/a
Knoxville, TN
The IGBB is supported, in part, by the following units: