Physical Address
IGBB
Portera HPC Building
2 Research Boulevard
Starkville, MS 39759
Mailing Address
IGBB
Portera HPC Building
Box 9627
Mississippi State, MS 39762

Phone/Fax
Phone: 662-325-8278
Fax: 662-325-7692
We highly recommend that anyone wishing to contact the IGBB via the Internet/e-mail do so by submitting a HelpDesk ticket. Submitting a HelpDesk ticket ensures that your question is directed to the appropriate IGBB staff member(s) and is not left unanswered. In order to submit a HelpDesk ticket, you must first register for a free MyIGBB account. Registration is simple, takes less than a minute, and obligates you to absolutely nothing.
If you do not wish to use the IGBB HelpDesk, you may send an e-mail to one of the following IGBB employees: Dr. Olga Pechanova (Proteomics Lead), Dr. Chuan-Yu Hsu (Genomics Lead), Mr. Tony Arick (Computational Biology Lead), or Ms. Kelsey Stewart (Contract & Grant Specialist).
See Personnel for more contact names/numbers/e-mail addresses.
PTMs in Conversation: Activity and Function of Deubiquitinating Enzymes Regulated via Post-Translational Modifications
IGBB Authors:
Mariola J. Edelmann
PUBLICATION YEAR:
2011
IMPACT FACTOR:
4.906
CITATION COUNT:
55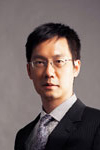 Dr. Wen-Hsing
Cheng
Associate Professor
Food Science, Nutrition & Health Promotion
IGBB Affiliate
email
(662) 325-3200
website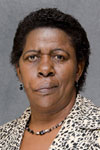 Dr. Margaret L.
Khaitsa
Professor
CVM Pathobiology & Population Medicine
IGBB Affiliate
email
(662) 325-1365
website
The IGBB is supported, in part, by the following units: