Genomics (including Transcriptomics)
As part of its mission as a research institute, the IGBB conducts high-throughput genomics & transcriptomics research. In addition, the IGBB performs a number of services for MS State principal investigators, IGBB collaborators, and external scientists. Such research can be performed through a Proposal Partnership, a Research Agreement, or the IGBB Service Center.
The IGBB's genomics staff routinely performs...
RNA/DNA isolation
Nucleic acid quantification & quality control
Illumina genomic DNA & cDNA library preparation
Illumina sequencing
Sanger (capillary) sequencing
Pacific Biosciences sequencing
Oxford Nanopore sequencing
Real-time PCR & quantitative reverse-transcriptase PCR (qRT-PCR)
Molecular cloning
Sequencing platforms currently being utilized by the IGBB include Illumina (MiSeq, HiSeq2000, HiSeq4000, & NovaSeq), Pacific Biosciences (RSII & Sequel), and Oxford Nanopore (MinION & GridIONx5).
See Biocomputing & Bioinformatics for additional information on sequence analysis.
To discuss the possibility of having the IGBB conduct genomics/transcriptomics research in collaboration with you, please submit a ticket through the MyIGBB HelpDesk. An IGBB genomics consultant will respond to your query as quickly as possible (usually within 24 hours).
A listing of IGBB Standard Services and their prices -- including information and prices for Training and Self-Service Equipment Usage -- is available in the Standard Services Catalog in MyIGBB and in PDF form via the link below.
---
---
ALSO SEE: Biocomputing (Bioinformatics & Computational Biology) | Proteomics & Metabolomics
NOTE:
PIs are asked to consider whether the participation of an IGBB employee in a project merits that employee's inclusion as a co-author on a resulting manuscript(s). The decision ultimately lies with the PI. However, the IGBB encourages IGBB staff and faculty involved in
Proposal Partnerships
and
Research Agreements
to discuss/negotiate co-authorship with PIs before starting work on a project.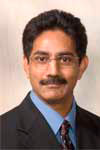 Dr. Ramakrishna (Rama)
Nannapaneni
Research Professor
Food Science, Nutrition & Health Promotion
IGBB Affiliate
email
(662) 325-7697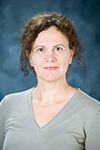 Dr. Charles A. Thrash (Adam)
Computer Specialist
BIOCOMPUTING
email
n/a
Knoxville, TN
The IGBB is supported, in part, by the following units: